Details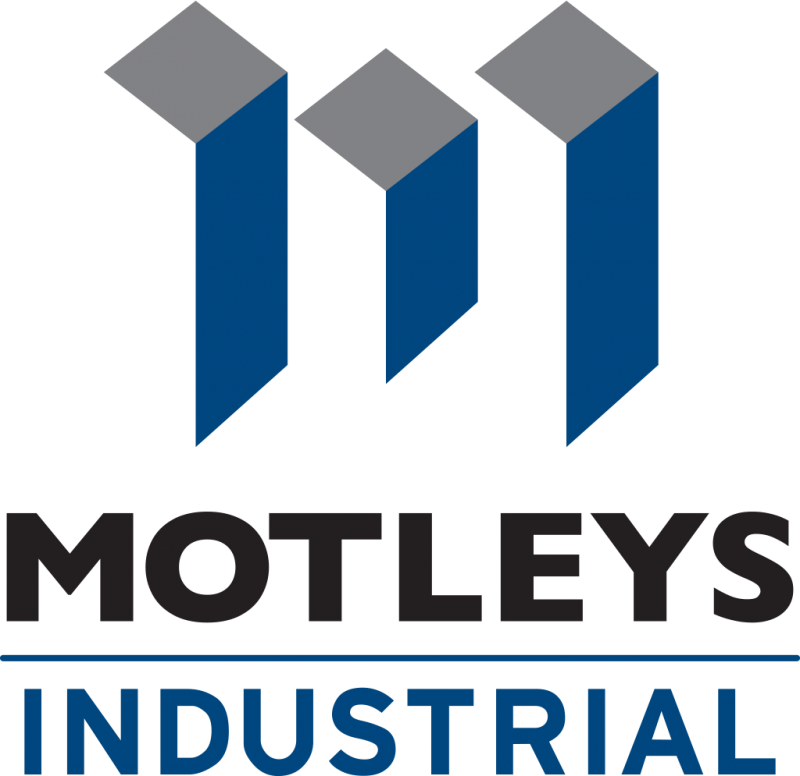 Selling for Multiple Municipalities, VDOT, Major Banking Institutions, Contractors & More! Now Accepting Quality Consignments! VAL16 - NCAS5914.
Construction equipment, pickup trucks, utility trucks, cab & chassis', wide variety of trailers, rollback trucks, road tractors, dump trucks, service trucks, tanker trucks, box trucks, tractors, spreaders, plows and much more!
SALE INFORMATION: LIVE VIRTUAL AUCTION
BIDDING BEGINS: Friday, August 13, 2021 @ 4:00pm EDT 
LOTS START CLOSING: Friday, August 20, 2021 @ 1:00pm EDT
PREVIEW & INSPECTION:  August 13th - 20th (Closed Sat. & Sun.), 9:00am – 4:00pm
REMOVAL:  Monday, August 23rd - Friday, August 27th, 9:00 am – 4:00 pm. (CLOSED SAT & SUN) REMOVAL AFTER THE DESIGNATED DATES WILL BE BY APPOINTMENT ONLY BY CALLING 804-486-4550 TO SCHEDULE A PICK-UP APPOINTMENT.
LOCATION OF ITEMS:   Motleys I-95 Auction Complex, 3600 Deepwater Terminal Road, Richmond, VA 23234 - Exit 69 (Bells Road) and Offsite.
CONTACT PHONE NUMBER:  804.486.4550
CONTACT FAX NUMBER:  804.200.5640
**PLEASE READ TERMS AND CONDITIONS FOR PAYMENT AND REMOVAL DETAILS**
Registration Info:  All Internet Buyers must register online.  For your convenience, you may place an absentee bid or phone bid at 3600 Deepwater Terminal Road, Richmond, VA  23234 (804.232.3300).
CLICK HERE for easy instructions on how to register to bid for this auction.
Let us help turn your items into cash!  We make it easy for you to get the most money with our flexible solutions. Call us at 804.232.3300 and we'll discuss your needs confidentially and together decide the next step.  We are now accepting items for our upcoming auctions!  Sell your items with Motleys and get Top Dollar, Competitive Results through our international advertising campaign and live online bidding. 
Want to sell?  Call us today at 804.486.4550!
Offering – Buyouts, Guarantees, and Commission Sales!
Financing Available.
Terms
TERMS AND CONDITIONS
VAL16 – NCA5914
SALE INFORMATION:  TIMED AUCTION
LOCATION OF ITEMS:  3600 Deepwater Terminal Rd. Richmond Va. 23234
CONTACT PHONE NUMBER:  804.486.4550
CONTACT FAX NUMBER:  804.200.5640
BIDDING BEGINS:  Friday, August 13th, 2021 @ 4:00pm EDT
LOTS START CLOSING: Friday, August 20th, 2021 @ 1:00pm EDT
PREVIEW & INSPECTION:  Friday August 13th - Friday August 20th 9:00am – 4:00pm (CLOSED SAT & SUN)
PAYMENT TERMS:  ALL PAYMENTS ARE DUE BY, Wednesday August 25th at 4:00pm ET; NO EXCEPTIONS!  A $50.00 per day Late Payment Fee will be charged on outstanding balances beginning Thursday, August 26th.  Payment is accepted by Wire Transfer, Visa, MasterCard, Discover, American Express (an additional convenience fee is in effect, 3% for Visa, MasterCard, Discover and 4% for American Express) via phone or on file.  PLEASE NOTE:  CREDIT CARD PAYMENTS NOT TO EXCEED $20,000.00. 
DEPOSIT:  Motleys reserves the right to charge your credit card a $1,000.00 deposit, place a $1,000.00 hold on your credit card or charge the purchase price up to $1,000.00 at the fall of the hammer.
•          PAYMENT LOCATION:  Motleys I-95 Auction Complex, 3600 Deepwater Terminal Road, Richmond, VA 23234 - Exit 69 (Bells Road)
•          PAYMENT CONTACT:   MOTLEYS INDUSTRIAL @ 804.486.4550
•          ACCEPTED FORMS OF PAYMENT; CREDIT CARD, WIRE TRANSFER, CERTIFIED CHECK PAYABLE TO 'MOTLEYS', BANK CHECK, PRE-APPROVED BUSINESS CHECK
•          NO CASH, PERSONAL CHECK, UNAPPROVED BUSINESS CHECK, OR MONEY ORDER PAYMENTS
•          TO REMIT PAYMENT WITH CREDIT CARD ON FILE, PLEASE CONTACT MOTLEYS INDUSTRIAL
WIRE TRANSFER:  SunTrust, 919 East Main Street, Richmond, VA  23219; Account # 201 786 362; Routing # 061 000 104; Swift Code SNTRUS3A; Account Name - Motleys Auctions, Inc.  For International Wire Transfers, please confirm with your banking institution any transaction fees that may need to be allowed for and confirm that the correct amount is being wired.  No Direct Deposits in Person at the Bank to our account will be accepted.  No items will be released until wire transfer verification has been completed.
 FINANCING:  Navitas Credit Corp., Chuck Zegley, 800.422.1844, czegley@navitascredit.com, Wells Fargo Equipment Finance, Inc., Roderick W. Hart II, Territory Manager, 301.787.8692 (phone), 866.620.1607 (fax), roderick.hart@wellsfargo.com, Go Capital, Brian Rose, Regional Account Manager, 855.396.3600 (phone), 949.271.4023, brian@gocapitalusa.com, F. N. B. Equipment Finance, Zachary Roy, 410.935.5369 (cell), 800.278.6259 (office), 570.883.0928 (fax), royz@fnb-corp.com.
REMOVAL: Monday August 23rd – Friday August 27th 9:00am – 4:00pm.  All items MUST be removed by Friday, August 27th at 4:00pm.
Items not removed by 4:00pm on Friday, August 27th will be charged an additional $10.00 per day/per item storage fee; NO EXCEPTIONS.
REMOVAL AFTER THE DESIGNATED DATES WILL BE BY APPOINTMENT ONLY.
INTERNET BUYER'S PREMIUM:  A 13% Buyer's Premium will be charged for each lot purchased which includes the 3% Internet Handling Fee per lot.  There is a $10.00 minimum buy fee per lot (unless otherwise announced).
CERTIFICATE OF TITLE:  Titles are processed ten (10) business days after payment is received in payment order.  There is a $40.00 title fee for each title.  Titles being sold as 'Title Delay' are available 10 - 90 business days post auction.  'Title Delay' items must remain on the premises until said title is received.
As always Motleys strives to make your auction experience as pleasant as possible and will assist our customers to our fullest extent.  The above referenced dates and processes will be strictly enforced.
•          When you purchase any item during an auction, please understand that your purchase is AS IS/WHERE IS. Items may be located within a building or on the location grounds.  With that in mind, it is the buyer's responsibility to ensure correct pick-up and transportation arrangements for moving the item from its location to a loading site and on to a hauler/transporter.  It is the buyer's responsibility to ensure those arrangements are appropriate for the condition and size of the asset purchased IE. INOPERATIVE UNITS, oversize units, etc.
•          PLEASE NOTE:  Buyer is responsible for loading, removal and/or transporting items.  ONSITE ASSISTANCE IS LIMITED. MOTLEYS CAN NOT PUSH, PULL OR TOW ITEMS ONTO TRANSPORTS (BUYERS, PLEASE INFORM YOUR TRANSPORTERS).  We will assist with loading of smaller and palletized items as needed.  Select larger items may be available for loading by Motleys for a fee.   Please check, with staff, for pricing, before purchasing the item. 
AIR TRAVEL:  Commercial flights daily through Richmond International Airport.
LODGING:  Hampton Inn 804.743.3550, Red Roof Inn 804.271.7240, Candlewood Suites 804.271.0016.
NOTE:  Motleys Industrial Division wants all of our customers to feel they have been treated fairly.  Please do not enter a bid on an item if you do not feel comfortable with the item based on its condition.  Auctioneer is not responsible for a bidder's inability to place any bid, internet or otherwise for this auction for any reason.  In the event of technology issues with Internet sales, the Auctioneer reserves the right to reopen or extend Internet bidding as it deems necessary and appropriate.  ALL ITEMS ARE SOLD AS IS, WHERE IS, WITH ALL FAULTS AND WITH NO WARRANTIES, EXPRESSED OR IMPLIED.  Inspect all equipment prior to bidding or placing bids.  THERE WILL BE NO ADJUSTMENTS TO THE FINAL BID PRICE AFTER THE BIDDING CLOSES.  Call to insure specific items are at the auction before traveling.  This information is only a guide and is not a warranty or guarantee, actual or implied.  All information was furnished to us by sources believed to be reliable, but is not guaranteed and is subject to errors, omissions and deletions from the auction.  The sale site is hazardous.  For their protection, NO CHILDREN UNDER 16 are allowed at the sale site (No se permiten menores de 16 años en el area de la venta).  Fees subject to change without prior notice.