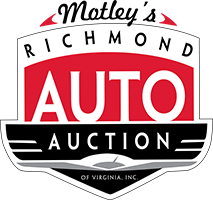 POSITION TITLE: Fleet Lease Coordinator
SUPERVISOR: General Manager
EMPLOYMENT STATUS: Full-Time, Hourly
COMPANY DETAILS:
Motleys Asset Disposition Group is a collection of related businesses that provide asset disposition services for a wide array of illiquid asset classes. Our expertise provides our clients with the liquidity they need to pursue current goals and strategies.
With our commitment to first-class customer service, Motleys is trusted globally to bring buyers and sellers together while providing transparent, effective, fair practices. If you are a visionary with an entrepreneurial spirit, we want you to join our growing team!
JOB SUMMARY:
Reporting to the General Manager, the Fleet Lease Coordinator will oversee the facility and be responsible for maintenance and repair of the company's fleet of vehicles, trucks, and heavy equipment.
PRINCIPAL DUTIES:
I. Assesses the physical condition of the company's fleet of vehicles, trucks, and heavy equipment on the lot, noting any physical damage.
II. Inputs all pertinent vehicle information into DMS system, including the vehicle's physical location.
III. Assists with the prioritization of fleet regarding pre-sold units, upcoming leases, and stock inventory.
IV. Maintains constant communication with service, sales, and marketing regarding any changes to the delivery schedule, options, or changes, and delivery dates.
V. Properly staging vehicles.
VI. Receives incoming vehicles from manufacturers or other 3rd parties; ensuring all paperwork matches the vehicle, including but not limited to: VIN number, specifications,and any add-ons.
VII. Assists in contacting, scheduling, and coordinating with manufacturers to ensure fleetarrives at the proper lot by the deadline provided.
VIII. Analyzes, inspects, and reports and/or fixes any minor issues with fabrication and service to ensure adherence to delivery schedule.
IX. Oversees lot management and organization.
X. Oversees the check-in from manufacturers, including verifying each individual unit, VIN# and specs against the info in Karmak.
XI. Inspects the interior and exterior of the unit for any warranty issues with the chassis or body. Communicates any issues to the service department, if necessary.
XII. Ensures compliance with all dealer regulations including completing a Bill of Lading form and ensuring DOT service is complete.
XIII. Composes and completes all necessary delivery paperwork, preparing owners pack for the unit and making temporary tags for delivery.
XIV. Strive to improve the efficiency of the vehicle delivery process.
XV. Coordinates with the service department to deliver fleet to 3rd party vendors to complete the preparation work of all vehicles.
XVI. Performs other related duties as assigned.
EDUCATION | EXPERIENCE:
● High school diploma or equivalent required.
● One year of automotive service experience preferred.
● One year of fleet management experience preferred.
● Vocational or technical school training preferred.
Required Knowledge, Skills and Abilities
● Excellent analytical and problem-solving skills.
● Excellent mechanical skills.
● Excellent organizational skills and attention to detail.
● Extensive knowledge of gasoline and diesel engine repair.
● Extensive knowledge of vehicle, truck, and heavy equipment repair.
● Ability to read service and repair manuals.
● Ability to use hand and power tools.
● Ability to visually diagnose mechanical issues.
● Proficient with Microsoft Office Suite and computer diagnostic equipment and software to maintain service record database and track inventory.
Physical Requirements
● Prolonged periods sitting at a desk and working on a computer.
● Must be able to physically perform repairs.
● Must be able to work safely in a noisy area with many odors present.
● Must be able to lift up to 50 pounds at a time.
● Must be able to bend, stretch, kneel, and squat to perform repairs and inspections.
● Good vision to inspect repair work.
The successful candidate will undergo a background check that must be cleared prior to working at Motleys Asset Disposition Group, Inc.
Motleys Asset Disposition Group, Inc. is an equal opportunity employer and does not discriminate on the basis of race, sex, national origin, religion, age, disability, genetic information, covered veteran status, marital status, personal appearance, sexual orientation, family responsibilities, matriculation, political affiliation, source of income, place of business or residence, pregnancy, childbirth, or any other unlawful basis. This policy is in compliance with Title VII of the Civil Rights Act, the Americans with Disabilities Act, the Rehabilitation Act, the Age Discrimination in Employment Act, and other applicable laws and applies to all procedures affecting applicants and employees including, but not necessarily limited to: recruitment, hiring, placement, promotion, transfer, reassignment, reappointment, tenure, demotion, selection for training, layoff, furlough, and termination, compensation, and all other conditions or privileges of employment.
If interested, please send your resume to Wyatt Carter, wcarter@richmondaa.com.