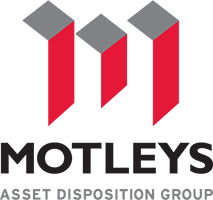 POSITION TITLE: Lead Graphic Designer
SUPERVISOR: Marketing Director
EMPLOYMENT STATUS: Full-Time, Salaried
COMPANY DETAILS:
Motleys Asset Disposition Group is a collection of related businesses that provide asset disposition services for a wide array of illiquid asset classes. Our expertise provides our clients with the liquidity they need to pursue current goals and strategies.
With our commitment to first-class customer service, Motleys is trusted globally to bring buyers and sellers together while providing transparent, effective, fair practices. If you are a visionary with an entrepreneurial spirit, we want you to join our growing team!
JOB SUMMARY:
Reporting to the Marketing Director, the Graphic Designer will apply art, design, and copy layout skills to create visually engaging concepts such as logos, promotional and branding materials, communication media, and other print and digital materials.
PRINCIPAL DUTIES:
I. Collaborates with client, editorial staff, manager, art director, and/or other project participants to understand project assignment, audience, and intended message.
II. Creates original visual media that communicates the desired feeling or message in an engaging and unified way.
III. Chooses graphics, clip art, and stock photography, as appropriate; may enhance choices with simple drawings.
IV. Selects fonts for written copy; produces sample layout for approval by client or other project participants.
V. Prepares drafts of design work and provides samples to editorial or other appropriate staff or departments for review.
VI. Revises projects as necessary based on collaborative feedback process.
VII. Consults with graphics manager, art director, and/or other team members as needed on complex or specialized projects.
VIII. Prepares print orders and assembly instructions on notification of final approval.
IX. Maintains records of billable project time as required.
X. Performs other related duties as assigned.
EDUCATION | EXPERIENCE:
● Bachelor's degree required; major or significant coursework in Art, Graphic Design, or related disciplines highly preferred.
● Three years of related work experience is highly preferred.
REQUIRED KNOWLEDGE, SKILLS, AND ABILITIES:
● Excellent verbal and written communication skills.
● Proficient in Microsoft Office Suite and Adobe Creative Suite or other similar design software.
● Extensive knowledge of graphic design and brand development.
● Organized with attention to detail.
● Ability to work independently on an assignment.
● Ability to work collaboratively as a member of a team.
PHYSICAL REQUIREMENTS:
● Prolonged periods sitting at a desk and working on a computer.
● Must be able to lift up to 15 pounds at a time.
The successful candidate will undergo a background check that must be cleared prior to working at Motleys Asset Disposition Group, Inc.
Motleys Asset Disposition Group, Inc. is an equal opportunity employer and does not discriminate on the basis of race, sex, national origin, religion, age, disability, genetic information, covered veteran status, marital status, personal appearance, sexual orientation, family responsibilities, matriculation, political affiliation, source of income, place of business or residence, pregnancy, childbirth, or any other unlawful basis. This policy is in compliance with Title VII of the Civil Rights Act, the Americans with Disabilities Act, the Rehabilitation Act, the Age Discrimination in Employment Act, and other applicable laws and applies to all procedures affecting applicants and employees including, but not necessarily limited to: recruitment, hiring, placement, promotion, transfer, reassignment, reappointment, tenure, demotion, selection for training, layoff, furlough, and termination, compensation, and all other conditions or privileges of employment.
If interested, please email your resume to Alexis Tompkins, atompkins@motleys.com