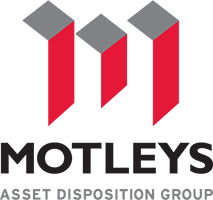 NATIONAL SALES MANAGER
Job Responsibilities and Requirements
Provide leadership and supervision to the sales team through effective communication, coaching, training and development, and accountability.
Responsible for developing strategic sales plans based on company goals that will promote sales growth and customer satisfaction for the organization.
Develop and manage a proactive and organized sales process and pipeline, implementing CRM, and tracks achievement against strategic objectives and business plan.
Develop and present monthly, quarterly, and annual sales budgets and longer range forecasts for market expectations.
Other assigned duties or special projects as needed.
Demonstrate effective leadership and partnership development with prospects and customers. Minimum of five (5) years of proven business development/sales management experience.
​Strong knowledge of project management with attention to detail, planning and organization.
Excellent presentation, communication (both written and verbal), interpersonal and leadership skills.
Represent Company in a professional manner to all customers, vendors, and internal personnel.
Qualifications
Bachelor's degree preferred.
Minimum five years of successful selling to a wide range of customer types and sizes, business planning & development experience.
Minimum two to three years of successful general management with supervisory experience preferably of leading multiple sales staff.
Proficiency with Microsoft office products and CRM systems.
Personality Traits
Honesty and integrity
Entrepreneurial spirit – self-starter who is bright, aggressive and incisive.
Team player – ability to build close working relationships.
Street smart – innate ability to know to find the business and land it.
The compensation for this position will consist of a base salary, plus commission and bonuses. The National Sales Manager will report directly to Mark Motley, President and CEO.