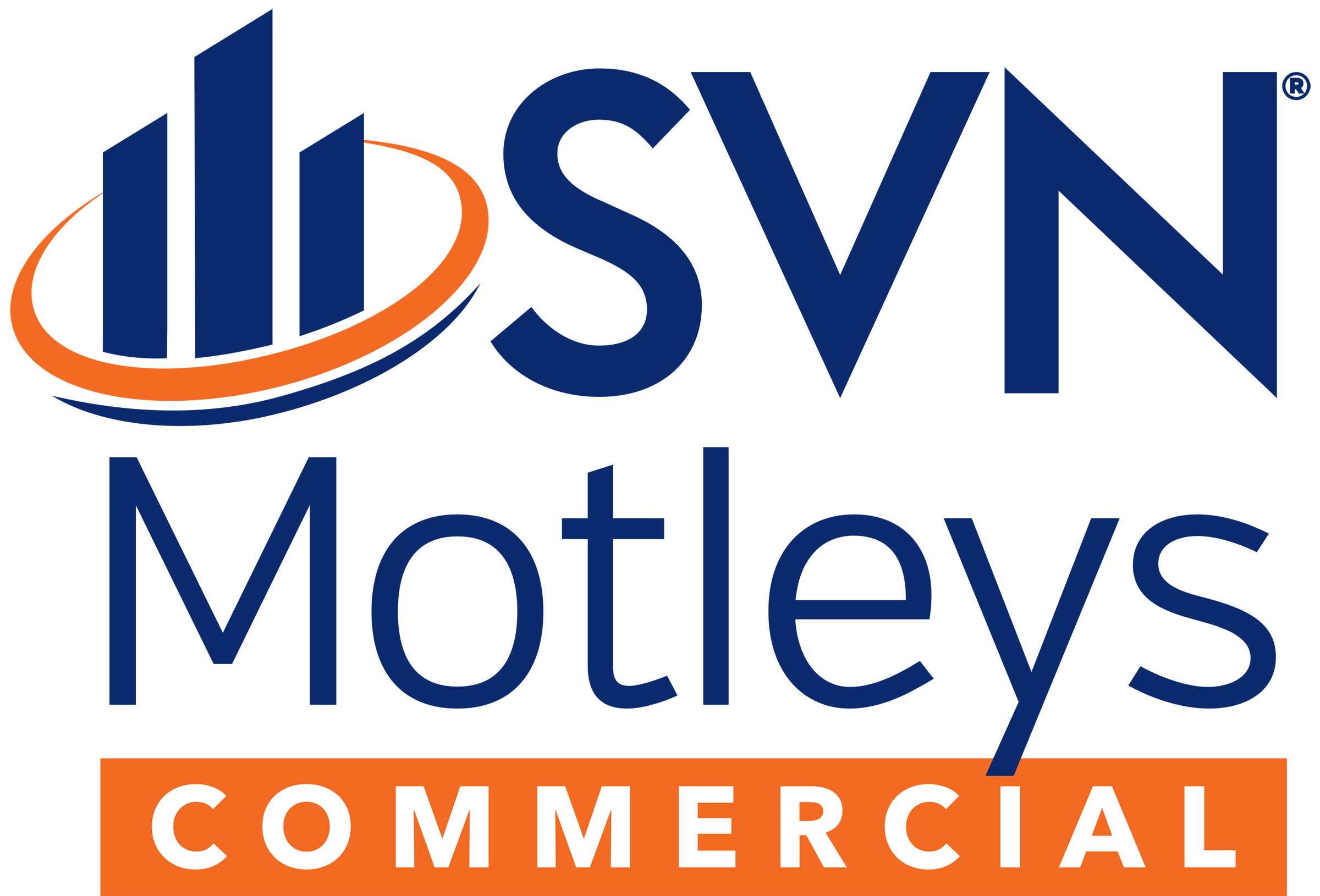 COMMERCIAL REAL ESTATE BROKERS
Commercial real estate is a $158 billion global industry that encompasses development, appraisal, financing, sales, leasing, and management. It is an industry that can be financially rewarding for those who are self-motivated and focused. It is also a profession that has an enormous impact on our local communities.
About SVN®
SVN International Corp. has over 200 franchise offices throughout the country specializing in commercial real estate brokerage (sales and leasing). SVN Motleys is seeking individuals who want to work in sales, leasing or tenant representation in our Richmond office.
Your Real Estate Career with SVN/Motleys
Transparency. Collaboration. Trust. These words are intertwined with your success at SVN Motleys. Are you disciplined and ambitious? Then we want you to join our team of real estate professionals. At SVN Motleys we believe in continuing education and training for our professionals. We are looking for individuals, like you, who are coachable, persistent and dedicated to the process. As a new to the business broker, you will have direct access to SVN's System 4 Growth online training system and SVN | Jumpstart acceleration programs while you work alongside experienced Advisors in a team environment run by the office Managing Director.
Requirements:
A real estate salesperson license (or be in the process of obtaining one)
Excellent interpersonal skills (both oral and written)
The self-motivation and discipline to work in teams and on individual assignments
Proficiency in Microsoft Office: Word, PowerPoint, Excel
Some college or equivalent entrepreneurial, military or alternative education experience
A positive attitude and excellent work ethic
For information, contact Phillip Baxter at Phillip.Baxter@svn.com
To learn more, visit svnmotleys.com.
This is an independent contractor, commission-only opportunity.*
*Stipend or draw may be available for initial three months for qualified candidates.