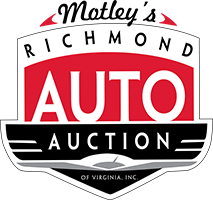 POSITION TITLE: Lot Porter
SUPERVISOR: Operations Manager
EMPLOYMENT STATUS: Full-Time, Hourly
COMPANY DETAILS:
Motleys Asset Disposition Group is a collection of related businesses that provide asset disposition services for a wide array of illiquid asset classes. Our expertise provides our clients with the liquidity they need to pursue current goals and strategies.
With our commitment to first-class customer service, Motleys is trusted globally to bring buyers and sellers together while providing transparent, effective, fair practices. If you are a visionary with an entrepreneurial spirit, we want you to join our growing team!
JOB SUMMARY:
Reporting to the Operations Manager, the Lot Porter will manage stock of vehicles while maintaining desirable conditions of dealership lots.
PRINCIPAL DUTIES:
I. Works as a cohesive member of the yard crew facilitating movement of all inventory/sale automobiles on yard.
II. Move all running units to inventory and other designated areas on the yard, as needed.
III. Align all sale units on appropriate spots.
IV. Place appropriate run labels and customer branding banners to units.
V. Follow guidance from the Yard Supervisor on prioritizing movement of units daily.
VI. Follow all implemented safety protocols and procedures to reduce risk of accidents/injury.
VII. Performs other related duties as assigned.
EDUCATION | EXPERIENCE:
● High school diploma or equivalent preferred.
● Driver's license required.
Required Knowledge, Skills and Abilities
● Ability to perform basic repairs and operate tools or equipment used in routine maintenance.
● Ability to keep the property clean and orderly.
● Detail oriented and thorough.
● Good interpersonal skills with polite and courteous demeanor toward staff, customers, clients, and visitors to the property.
Physical Requirements
● Prolonged periods sitting at a desk and working on a computer.
● Must be able to lift up to 15 pounds at a time.
The successful candidate will undergo a background check that must be cleared prior to working at Motleys Asset Disposition Group, Inc.
Motleys Asset Disposition Group, Inc. is an equal opportunity employer and does not discriminate on the basis of race, sex, national origin, religion, age, disability, genetic information, covered veteran status, marital status, personal appearance, sexual orientation, family responsibilities, matriculation, political affiliation, source of income, place of business or residence, pregnancy, childbirth, or any other unlawful basis. This policy is in compliance with Title VII of the Civil Rights Act, the Americans with Disabilities Act, the Rehabilitation Act, the Age Discrimination in Employment Act, and other applicable laws and applies to all procedures affecting applicants and employees including, but not necessarily limited to: recruitment, hiring, placement, promotion, transfer, reassignment, reappointment, tenure, demotion, selection for training, layoff, furlough, and termination, compensation, and all other conditions or privileges of employment.
If interested, please email your resume to Wyatt Carter, wcarter@richmondaa.com.