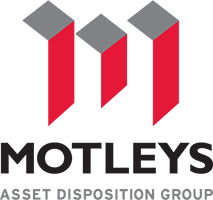 MARKETING COORDINATOR
This role is responsible for assisting in the development, implementation, and execution of advertising strategies across our multiple divisions. The Marketing Coordinator will focus on coordinating and implementing advertising campaigns for upcoming sales and auctions. This role reports to the Director of Marketing and Communications and works closely with division leaders and the marketing department.
Primary Responsibilities
Develop advertising campaigns for upcoming sales and auctions, to include print ads, digital ads, social media posting and advertising, press releases, email blasts, advertising with industry partners, and more
Manage campaigns by working with in-house graphic artists and digital marketing specialist to meet all deadlines across all advertising channel
Prepare advertising summaries and marketing reports by collecting, analyzing, and summarizing marketing and advertising data
Design and assist with email campaigns
Support content creation/management as needed for press releases, marketing newsletters, email blasts, and advertising campaigns.
Assist in strategy, planning, and execution for organizational objectives across advertising channels: digital, social, merchandising, promotions, PR, content, etc.
Support any special project, but must focus on managing workload based on objectives, priorities, and deadlines.
Accomplish organization goals by accepting ownership and accomplishing new and different requests.
Help provide oversite for all ad products and promotions.
Marketing Coordinator Qualifications / Skills
Extremely organized and able to multi-task – Must be able to manage time and meet deadlines on several ongoing campaigns at once
Proficient with Constant Contact or similar email program
Familiar with Adobe Suite
Project management
Direct marketing
Planning and budgeting
Market segmentation
Social media posting and advertising
Education and Experience Requirements:
Bachelor's degree in marketing or related field, or relatable marketing experience in the workforce
Proven work experience in traditional and digital marketing
Demonstrable experience leading and managing marketing databases, emails, social media and/or display advertising campaigns
Highly creative with experience in identifying target audiences and devising digital campaigns that engage, inform, and motivate
Photography, graphic art, videography, and/or creative writing skills a plus.
Place of Work and Hours of Work
The principal place of work will be at the company's main offices located at 3600 Deepwater Terminal Road, Richmond, Virginia 23234. Normal business hours are 8:00 am until 5:00 pm Monday through Friday with 1 hour for lunch. Employee should expect that occasional travel and overtime can be expected in this position. Normal and customary travel expenses will be reimbursed by the Employer.