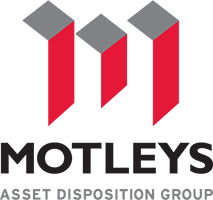 SEO SPECIALIST
This role is responsible for managing all SEO activities such as content strategy, link building, and keyword strategy to increase ranking on all major search networks for the Motleys family of companies' websites. Currently, the websites include: motleys.com, fortistrustees.com, richmondaa.com, motleyslogistics.com, svnmotleys.com, car-rac.com. There are at least two additional websites we plan to build in the near future. This role reports to the Director of Marketing and Communications and works closely with the Digital Marketing Specialist, division leaders, and the marketing department.
Primary Responsibilities
• Continually review websites for consistency and accuracy.
• Perform ongoing keyword discovery, expansion, and optimization.
• Optimize copy and landing pages for search engine marketing.
• Work with the marketing department to drive SEO in content creation and content programming.
• Develop and implement link-building strategy.
• Research and analyze competitor advertising links.
• Work with web developers to ensure SEO best practices are properly implemented on newly developed code.
•Work with the marketing department to drive SEO in content creation and content programming.
SEO Specialist Requirements
Proven SEO experience, and up-to-date with the latest trends and best practices in SEO and SEM
Solid understanding of performance marketing, conversion, and online customer acquisition
In-depth experience with Google Analytics
Extremely organized and able to multi-task – must be able to manage time and meet deadlines on several ongoing campaigns at once
Planning & budgeting skills
Education and Experience Requirements
Bachelor's degree in marketing, business, computer science, or an information technology-related field, or proven SEO experience in the workforce
Strong writing and proofreading skills
Photography, graphic art, videography skills a plus.
Place of Work and Hours of Work
The principal place of work will be at the company's main offices located at 3600 Deepwater Terminal Road, Richmond, Virginia 23234. Normal business hours are 8:00 am until 5:00 pm Monday through Friday with 1 hour for lunch. Employee should expect that occasional travel and overtime can be expected in this position. Normal and customary travel expenses will be reimbursed by Employer.