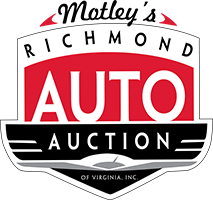 POSITION TITLE: Yard Manager
SUPERVISOR: Operations Manager
EMPLOYMENT STATUS: Full-Time, Hourly
COMPANY DETAILS:
Motleys Asset Disposition Group is a collection of related businesses that provide asset disposition services for a wide array of illiquid asset classes. Our expertise provides our clients with the liquidity they need to pursue current goals and strategies.
With our commitment to first-class customer service, Motleys is trusted globally to bring buyers and sellers together while providing transparent, effective, fair practices. If you are a visionary with an entrepreneurial spirit, we want you to join our growing team!
JOB SUMMARY:
Reporting to the Operations Manager, the Yard Manager will supervise a team of employees, monitor lot inventory/infrastructure, prepare/preserve vehicles, ensure that the lot is properly set-up in preparation for auctions, and maintain inventory of vehicles/parts.
PRINCIPAL DUTIES:
I. Responsible for creating and maintaining a safe, engaged, and positive work environment.
II. Oversee the set-up of the facility for auctions.
III. Actively enforce company policy, reporting or responding appropriately to all violations or reports of violations.
IV. Actively promote vehicle enhancements (i.e. shrink wrapping, steam cleaning, etc.) where doing so will enhance the value of a vehicle at auction.
V. Monitoring lot inventory and infrastructure.
VI. Maintaining inventory of vehicles/parts.
VII. Responding to customer needs.
VIII. Ensuring compliance with operational standards.
IX. Performs other related duties as assigned.
EDUCATION | EXPERIENCE:
● High school diploma or equivalent required.
● Valid driver's license with clean driving record.
● Supervisory experience preferred.
● Previous forklift experience preferred.
● Experience in the equipment rental or construction industry and/or related field preferred.
Required Knowledge, Skills and Abilities
● Excellent verbal and written communication skills.
● Excellent attention to details and exceptional interpersonal skills.
● Strong project management skills and multitasking capabilities.
● Strong mechanical knowledge of vehicle makes/models.
Physical Requirements
● Must be able to lift up to 100 pounds at a time.
● Must be able to work outdoors in all types of weather.
● Must be able to work safely in a noisy area with many odors present.
● Must remain alert to potential hazards associated with heavy equipment and other vehicles operated in their work area.
The successful candidate will undergo a background check that must be cleared prior to working at Motleys Asset Disposition Group, Inc.
Motleys Asset Disposition Group, Inc. is an equal opportunity employer and does not discriminate on the basis of race, sex, national origin, religion, age, disability, genetic information, covered veteran status, marital status, personal appearance, sexual orientation, family responsibilities, matriculation, political affiliation, source of income, place of business or residence, pregnancy, childbirth, or any other unlawful basis. This policy is in compliance with Title VII of the Civil Rights Act, the Americans with Disabilities Act, the Rehabilitation Act, the Age Discrimination in Employment Act, and other applicable laws and applies to all procedures affecting applicants and employees including, but not necessarily limited to: recruitment, hiring, placement, promotion, transfer, reassignment, reappointment, tenure, demotion, selection for training, layoff, furlough, and termination, compensation, and all other conditions or privileges of employment.
If interested, please email your resume to Wyatt Carter, wcarter@richmondaa.com.